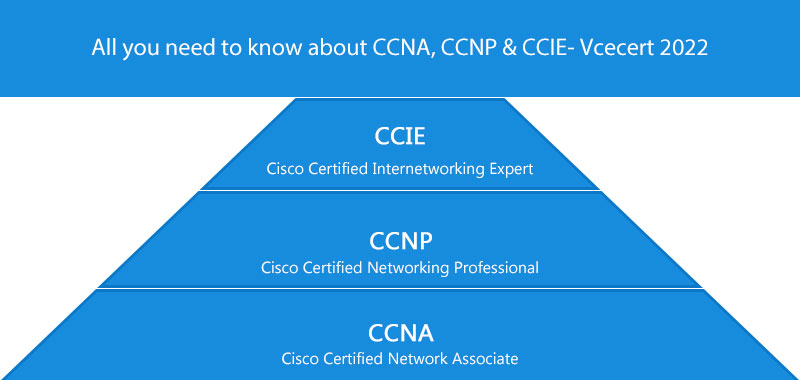 CCNA, CCNP & CCIE Valid Information – VCEcert Collection:
1. Cisco Certified Network Associate (CCNA)
CCNA (Cisco Certified Network Associate) is an information technology (IT) certification from Cisco Systems.
CCNA certification is an associate-level Cisco Career certification.
To earn CCNA certification, candidates must earn a passing score on Cisco Exam – 200-301.
This exam tests your knowledge and skills related to:
Network fundamentals
Network access
IP connectivity
IP services
Security fundamentals
Automation and programmability
2. Cisco Certified Networking Professional (CCNP)
A Cisco Certified Network Professional (CCNP) is a person in the IT industry who has achieved the professional level of Cisco Career Certification.
» Read more about: All you need to know about CCNA, CCNP & CCIE- Vcecert 2022 »